Our dream became a nightmare…
Literally just one week after packing up everything we owned and spending almost every dime we'd saved to take a job in the small town of Winnemucca, Nevada, my husband walked into work that morning only to be told "This just isn't going to work."
Just like that, he had no job. No paycheck was coming. We'd spent the cash we'd been given on a week's hotel just the night before.
There was no going back to Colorado. We had no permanent place to live. We'd planned on getting a place that weekend.
The only thing that saved us? My online business.
A client paid their invoice that day and we were able to head back home to Texas, where our family lived, and re-establish ourselves. I truly do not know what would have become of us if not for the business I'd fought for and struggled to establish way back in 2016.
The Coronavirus Lockdowns Don't Have To Be Your Nightmare…
If you've been laid off or let go because of the coronavirus lockdowns, I understand how scary that can feel. It can feel hopeless. Sure, the government is talking about giving every adult a thousand dollar check, but honestly – who knows if they'll follow through and how far will a thousand dollars go in this economy?
Now is the best time to start an online business. One that you can take with you anywhere you go. One that can support you and your family during times when a partner or spouse is laid off or unable to work.
The Economic Fallout Doesn't Have To Drown Your Dreams
There will be an economic fallout from all these shutdowns. Small businesses that rely on foot traffic to stay open are probably going to end up being forced to close their doors in many cases. The world will change – almost overnight – because of this.
However, every mountain of problems hides a gold mine of opportunity. This is no exception to that rule. But the time to act is now.
Turning Problems Into a Profitable Online Business
Your past has been slowly preparing you for this moment your entire lifetime. Every problem you've faced in your past and learned to overcome is now a valuable piece of wisdom you can share to bring hope to others.
That's exactly how I built the business that now sustains my husband and me. I took just ONE problem that I knew how to solve and I turned it into a profitable business. And now I'm taking the lessons I learned building that business and using them to help you build your online business.
Join our Six Week Group Coaching Program
For six weeks, we will meet one hour a week to cover the content you need to know. You will be given homework to do and a private Facebook group to post it into. This is not a program for lurkers or tire kickers or people who just "think" they might want to create an online business. I expect you to take action and to get things done. We'll be covering a lot of ground very quickly so you'll need to be prepared to dedicate at least an hour a day to working on your business.
This is the content we'll cover so you know what to expect and when at every step of the way.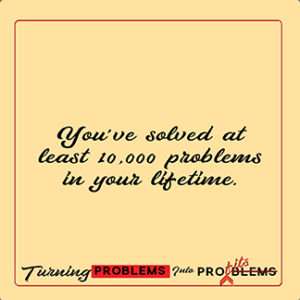 Session 1: Finding The Right Problem
Calculating the value
Identifying who needs it most & Why
Researching your competition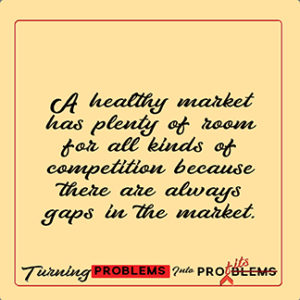 Session 2: Developing the Plan
Creating the customer roadmap
Determining how you will package it
Deciding on the best delivery methods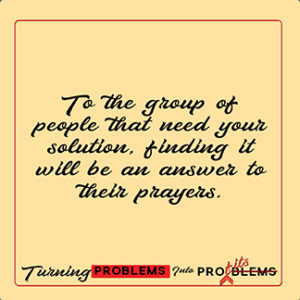 Session 3: Building Your Audience
Connecting with your ideal audience
Uncovering their concerns & desires
Preparing an offer for them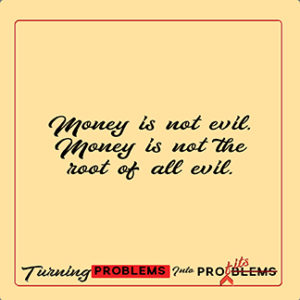 Session 4: Addressing Your Mindset
Getting rid of the money guilt
Taking the fear out of sales & marketing
Engaging in effective sales & marketing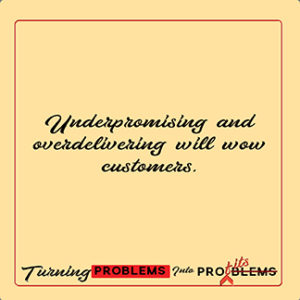 Session 5: Preparing to Deliver
Setting up the delivery system
Following up after delivery
Handling problems, critics, & naysayers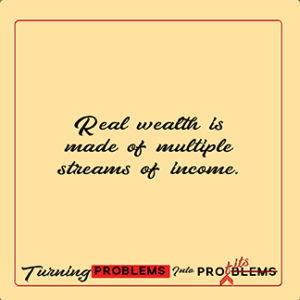 Session 6: Taking Your Business To the Next Level
Opening up more opportunity
Getting the help you need…for free
Managing money wisely
What You Will Get:
One hour weekly group coaching call
Daily feedback and support in the Facebook group
A printed copy of Turning Problems Into Profits shipped to your door.
An electronic workbook you can reuse over and over again
My Guarantee:
I will not guarantee that you will have a successful business by the end of this coaching session. I won't, because I can't. I can't guarantee that you will put in the work needed to get you there. What I will guarantee is that I WILL help you find a problem that you can solve which will be useful to others. I WILL help you find the audience that needs it most and put together a blueprint that will help take them from problem to the results they want at the end of the day. I WILL also help you put together a delivery system that works for you and will keep working for you as you move forward. I WILL invest all the time needed to make that happen for you…but I can't guarantee you will do anything with it because I'm not you. I can't control what you will or will not do.
My Price: $2500
$2500 might be a stretch for you. It might sound scary to think of letting go of that money right when your brain is telling you to hold on to everything. Here's the truth: You're not paying me $2500. You're investing $2500 in getting my support to help you achieve your own dreams and desires.
You are Worth Investing In
I promise you that right now there is someone out there who needs your wisdom. There is someone who may be – quite literally – dying to hear what you have to say. But you're not getting out there and you're not sharing the wisdom you've acquired.
Maybe you're afraid of success like I was. I was so afraid of succeeding because I was afraid I would disappoint people who relied on me. Then I came to this point where I realized that by failing to step up and share my wisdom with people like you, I was already failing people. I was disappointing and failing those who needed my wisdom most.
Maybe you're afraid you'll fail. You've heard the statistics that 90% of businesses fail in their first year. You worry that this won't work. You worry you won't be able to do it and you'll just be wasting your money.
A Mentor Makes All The Difference
I can tell you exactly why most businesses fail in their first year. It's simple: they spend too much money on the wrong things and not enough money on what matters most. Most people spend the majority of their money on fancy equipment, supplies, and expensive marketing before they've learned enough to know how to make their first sale.
If you can't sell what you create, no amount of marketing in the world is going to help you. You won't be able to capitalize on it. Learn to market the way I teach you and to sell first before you worry about investing in fancy equipment or expensive marketing campaigns. Spend your money in the right areas and on the right things and you won't have to worry about the business. It'll take care of itself.
It's Like Buying a Winning Lottery Ticket
I could easily charge ten or even twenty times what I am charging and be justified. What I am teaching can make the right person easily 100 times that value…and I can mathematically prove it to you.
Charge $25 for a book covering that content to 100 people a month. Profits are $15. Total made: $1500 a month, and $18,000 a year.
Charge $250 for a single class covering that content to 100 people a month. Profits: $200 a person. Total made: $20,000 a month and $240,000 a year. Between this and book sales, the business now makes $258,000 a year.
Charge $2500 for a six-week group coaching program to 20 people. Profits made: $40,000 every two months and $240,000 a year from this. Add that to classes and book sales and the business makes $498,000 a year.
Charge $25,000 for a six-week one-on-one coaching program to 3 people. Profits: $70,000 every two months and $420,000 a year to add to the books, classes, and group coaching. The business is now making a profit of $748,000 a year. Almost a million dollars a year just for teaching people how to solve ONE problem.
Most people have solved at least ten THOUSAND problems in their lives.
And that's just ONE year. If the customers in that first year are treated right, they'll happily spread the word about what was done for them and that business will EXPLODE with customers.
That's why developing disciples matters. One person cannot handle all the work that will need to be done…but if the people served are trained in the techniques, they can work the leads that come in and then all that's necessary is to collect the profits from them.
A lot of people spend a lot of money on lottery tickets that never pay them a dime. This is like paying money to get the winning lottery ticket.
That is just a small sample of what this program can do. Of course, in order for any plan to work, you must work the plan.
Are there payment plans?
I don't offer payment plans because I find that people who operate with payment plans aren't fully committed to doing the work. You see, money represents two things: The trust that I've earned that I can deliver a result that people want and the amount of commitment you have to getting that result. I am confident I can help you start an online business, but you have to believe in yourself enough to be willing to invest that $2500.
I've tried offering programs like this one at no cost or for very low cost. I've tried offering payment plans because I really wanted people to get the content. The results were disappointing to say the least. People wouldn't show or wouldn't sign up to get the valuable content I was offering. They had no commitment to their own success.
What if I can't afford $2500?
I get it if $2500 is outside your price range. I get it if it seems too much of a stretch for you right now. That's why I also have a class available. I will go over the same content in a single day. That course is $250. There's no support that goes with it, but you will get a copy of the print book shipped to your door or delivered by ebook if you prefer.
You can order that here:
You can also order a copy of the print book to be delivered to you for just $22. Or you can buy the ebook online for 99 cents.
There are plenty of ways to get the help you need, but I highly recommend the coaching course because it's going to do the most to give you the support you need to succeed.
The Time To Act Is Now
The world needs you. It's time you step up and become the hero you were always meant to be.
If you're interested, now is the time to take action. Now is the time to enroll. This train will be pulling out of the station on March 30th at precisely 10 am and it will not be coming back again for another two months. Don't miss it.