2020 Events Calendar
Connect with & Benefit from The Opportunity Prospector
From London to Las Vegas, The Opportunity Prospector's schedule offers Solution Seekers plenty of opportunities to connect.
These award-winning, internationally acclaimed events are well worth the price of admission.
Event Schedule
The greatest thing to gain at any event is not the content itself, no matter how amazing, but the lifelong connections that get made while you're there. Check back regularly as the calendar gets updated often.
February 21-22, 2020
Leap and Shine Conference
If you're thinking about taking the leap from a life of limitation into your personal "Shine" zone, this is the conference to attend. Tickets are available for the live event or for online attendance.

Friday Creek Vineyard
3485 Chaneyville Road Owings, Maryland 20736
Owings, MD 20736
March 21, 2020
Inspirational Women in Literature, Media & Journalism Awards
Recognizing the women who are changing the world with their words. Get a chance to meet them in person or watch the event online.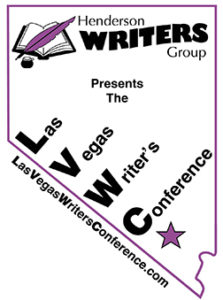 The Tuscany
Las Vegas, Nevada
April 2-4th, 2020
Las Vegas Writers Conference
Dedicated to helping writers of all genres improve their craft, sharpen their business skills, and network with publishing professionals. Held each spring at the Tuscany resort in Las Vegas, the conference draws attendees from around the world. Full meals are provided at the conference on Friday and Saturday. Pitch sessions with literary agents and editors are included in the price of registration. Writers also have the opportunity to sit down for one-on-one mentoring sessions with other published authors.

Rio All-Suite Hotel and Casino,
3700 W Flamingo Rd, Las Vegas, NV 89103,
USA
September 17-20, 2020
Act Like an Author, Think Like a Business
Whether you are a reader thinking about writing a book, a writer ready to get paid for writing, a self-published author, traditionally published author, Print on Demand author (CreateSpace/IngramSpark), an author published through a vanity press/publishing assistance company, or a hybrid author (a combination of any of the above), the Path To Publishing "Act Like an Author, Think Like a Business" 2020 Conference being held September 17-19, 2020, in the STILL fabulous Las Vegas, Nevada is for you